Thailand
 in January is when it experiences some of the best weather all year round, and it is literally, the peak season for travel in this beautiful Southeast Asian nation. Both the Gulf and the Andaman coasts see a lot of sunshine while rain can be expected in small amounts at regular intervals. The temperatures generally oscillate from around 20° to 30°.
Weather in Thailand in January
With Thailand being predominantly a tropical country, the winter season is the best time to visit this south-east Asian nation. For those looking to hit the beaches and various islands, January is without a doubt the ideal month of the year. Humidity is particularly low, which is always welcome by tourists and locals alike.
The north of Thailand has a cool and dry climate in January. Chilly breeze can be felt for better parts of each day. On the Celcius scale, the average range of temperatures is from 20° to 23°, making it a great time to visit the national parks, sanctuaries and also indulge in some hikes and treks. The evenings and nights can get quite chilly in the northern and north-eastern part of the country.
In the central and southern parts of the country, temperatures can hover in the upper 20s to early 30s due to being closer to the equator and also lower in altitude. These regions are likely to experience some light showers during the day.
Best Places to Visit in Thailand in January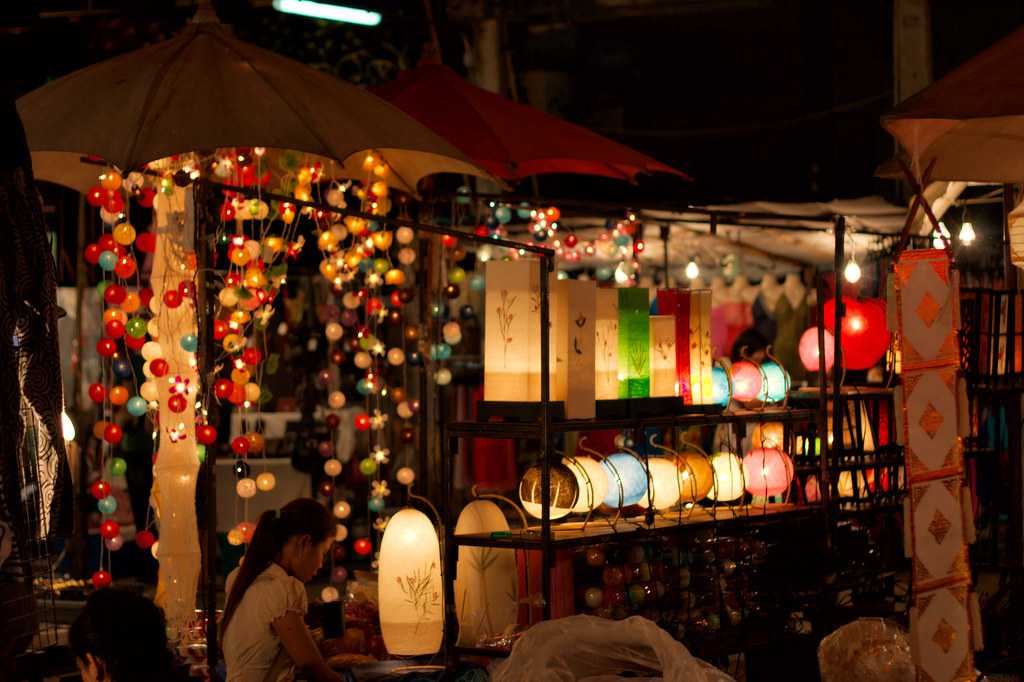 Chiang Mai is like a playground where seasonal travellers flock to, situated in a verdant valley on the banks of the Ping river. The historical city of Chiang Mai is a diverse place with a distinct charm of its own where visitors can have a pretty good time in any season. Its bustling night bazaar, peaceful riverside, ancient walls, and the modern Nimman road offer you a great experience. You can enjoy visiting the ancient temples in the city alongside enjoying modern amenities such as fantastic spas, unique museums, beautiful gardens, and many more.
Koh Tao, which translates to 'Turtle Island', is regarded by many as the best scuba diving destination in Thailand. Its perfect white sand beaches surrounded by crystal-clear waters of the Gulf can make you fall in love with the place. It also has vibrant coral reefs with exciting flora and fauna, including a lot of amazing sea turtles. A good mix of luxury and comfort can be found at both the restaurants and nightlife establishments nearby.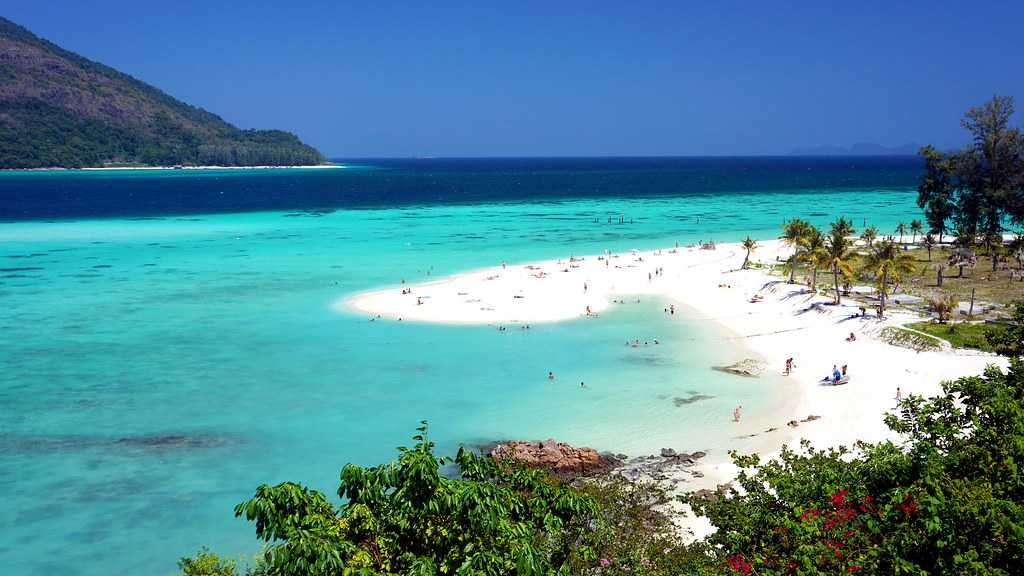 A small L-shaped island in southern Thailand, Ko Lipe is home to three of the most amazing beaches - Sunset beach, Sunrise beach, and Pattaya Beach, where you can have the best experience of snorkelling and scuba diving. Here, the accommodation ranges from a lot of options to choose from like bamboo and thatch bungalows and luxurious resorts. The turquoise waters, coconut tree fringed coasts, tropical forests, coral reefs are some of the highlights of this island besides its natural splendour. Activities like Sea Kayaking and sailing are also available, and on land, you can trek all around and discover the rich vegetation and fauna.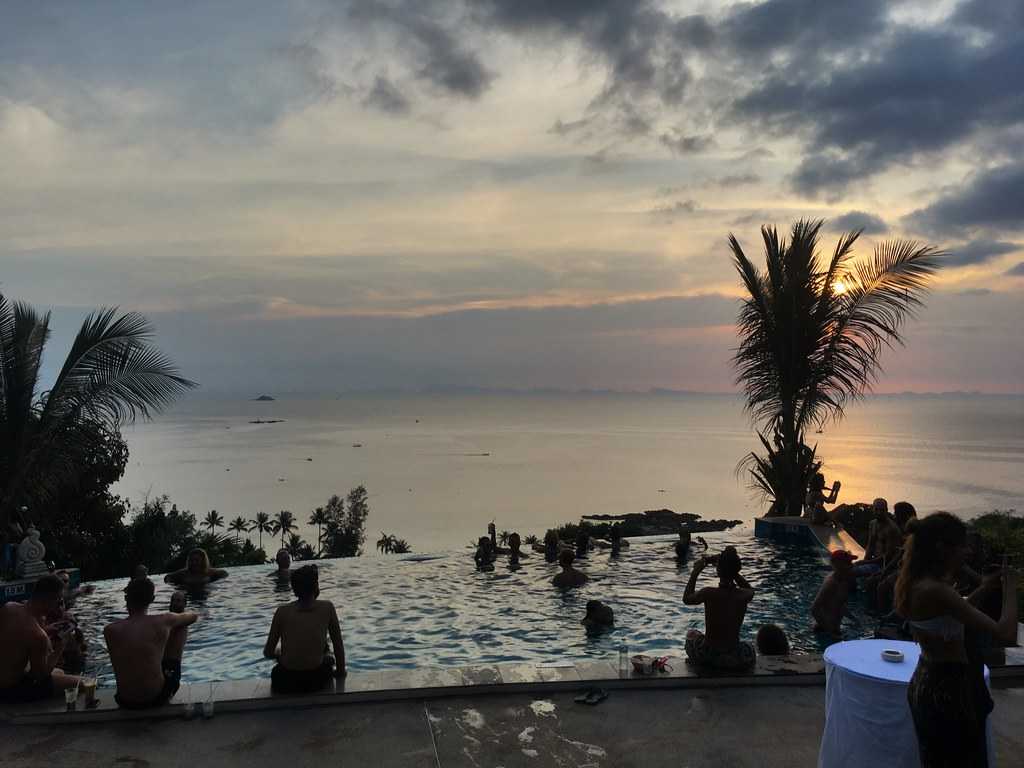 Thailand's fifth biggest island, Koh Phangan does not have an airport so depends on ferries for connectivity from the mainland. In fact, transportation is mostly through 'song teaows' which are like converted pickup trucks, rental jeeps, motorcycles, and private taxis. As it is predominantly made up of granite, Koh Phangan is an unspoilt beauty with lush tropical interior jungles, white sand beaches and numerous diving sites. Parts of Phangan that are extremely hilly like Ban Tai and Haad Rin don't have the best road conditions so you should take caution, especially when you are travelling at night and in adverse weather conditions. The full moon party, black moon party, and other beach parties bring out the vibrant personality of this island, especially during New Year's Eve! You can also find some of the best food joints and luxurious restaurants across the island.
Events to Attend in Thailand in January
1. New Year's Day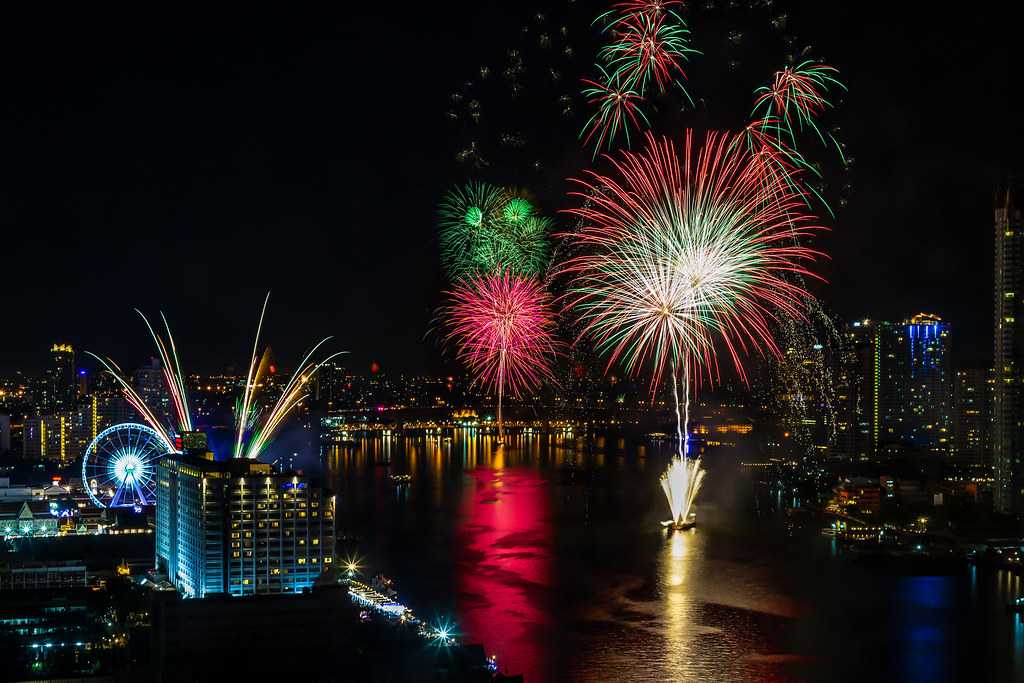 There are a lot of new year parties happening in Thailand in almost all of its provinces every year. But, the best parties are in Bangkok, Chiang Mai, Phuket and Pattaya. Across the country, every town or city tries to up the other in hosting the grandest of new year celebrations. The new year celebrations include moon parties, beach parties, street parties, and also new year celebrations in night bazaars all around the country.
Festivals to Attend in Thailand in January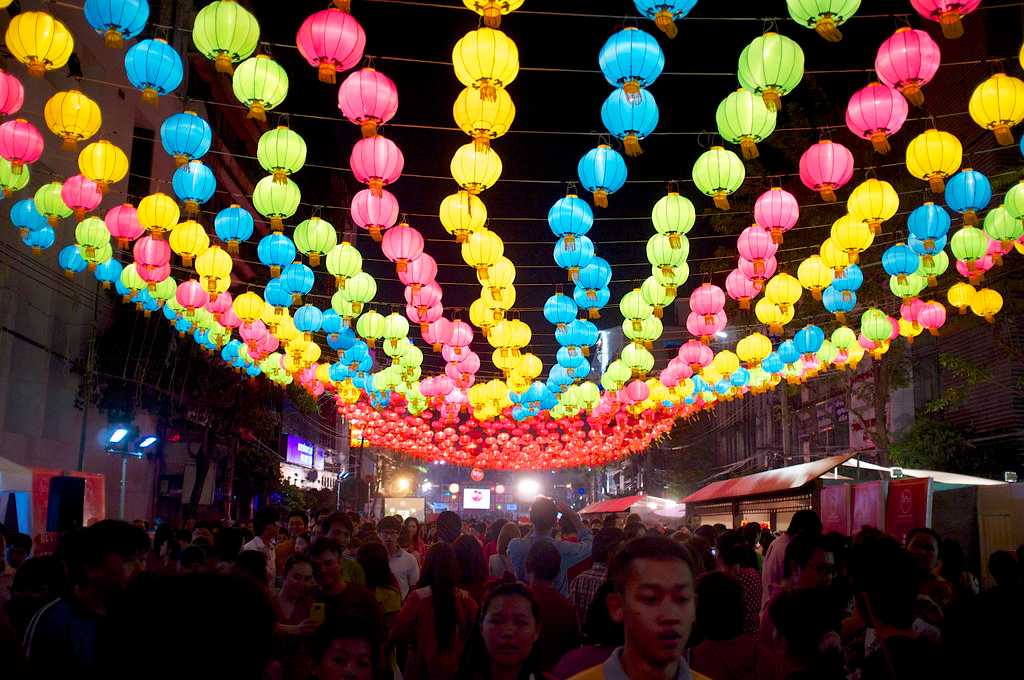 Due to the large Chinese population living in Thailand, the Chinese New Year is a grand celebration every year in the country. It is also called the spring festival, which is celebrated for almost a week with grandeur and fun. Chinatown in Bangkok gets crowded with people dressed up in traditional red clothing for the whole week, with the streets being adorned with lanterns and temples decorated. Dragon parades, firecrackers and acrobatic dance shows breathe life into the streets of the Thai capital. A large variety of Chinese and local delicacies are sold as part of the celebrations. The colourful and energetic parade is joined in by all the locals and is closed by her highness, the Thai Princess. Apart from Bangkok, the Chinese New year festival is also celebrated in other parts of the country, with the celebrations in Phuket and Chiang Mai being quite popular. This festival is also the time when families come together to spend time and wish each other good luck.
2. Bo Sang Umbrella & Sankampaeng Handicraft Festival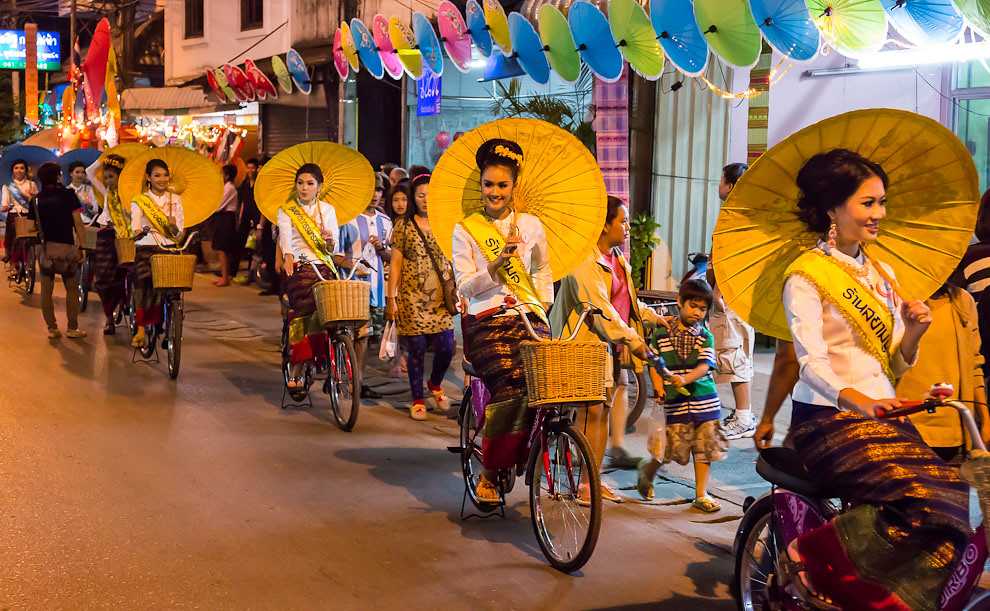 The Bo Sang Umbrella and Sankampaeng Handicrafts Festival is a 3-day celebration that takes place every year on the third weekend in the month of January to honour the efforts of local artisans. As the name of the festival suggests, it is a celebration of the famous handmade umbrellas made from Saa or mulberry bark paper. The local craftspeople make stunning handicraft designs and leave them out on display for the entirety of the festival. Bo Sang is home to skilled craftsmen who make products ranging from fantastic fans to colourful lanterns and parasols. 
Magnificent umbrellas that are designed with mulberry bark paper are hand-painted in the Bo Sang's trademark style. Apart from Saa, materials like silk and cotton are also used. It is recommended to visit the artisan displays in the afternoon in broad daylight to watch the umbrellas in their full glory. When the sun goes down, the umbrellas and lanterns are illuminated, making for another amazing spectacle. Other events like an opening ceremony, traditional market, cultural shows, a beauty pageant, dance shows, live music, and carnival games add a lot of fun and merrythought to this unique festival.