1. The Chennakeshava Temple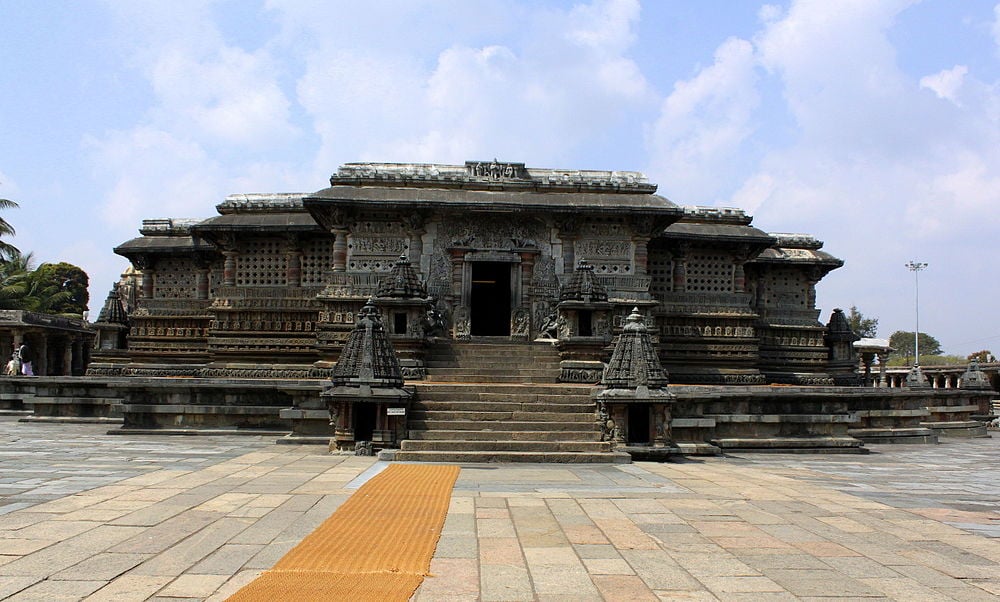 The Channakeshava temple is one of the most sought after tourist attraction in Belur. This grand temple is dedicated to Lord Vijayanarayana, who is considered to be one of the 24 incarnations of Lord Vishnu. It was built in the 12th century by Vishnuvardhana, the then Hoysala king, as a way to celebrate their victory over the Cholas in the battle of Talakad. The temple is adorned with beautiful sculptures and carvings that portray celestial nymphs and a few scenes from the Upanishads, Mahabharata and Ramayana.
2. Madanikas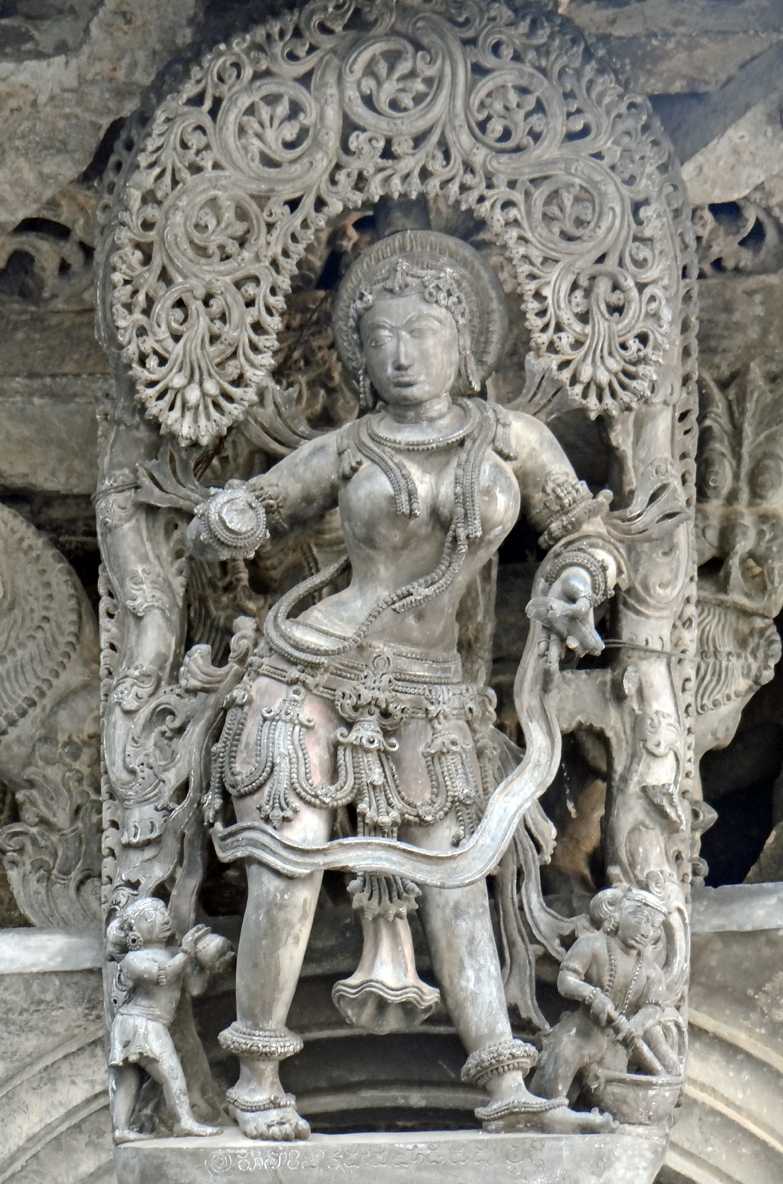 In different corners of the Channakeshava temple, 42 Madanikas or Celestial Nymphs are carved out of soapstone. It is said that Shantala Devi, Queen of Vishnuvardhana inspired these intricate carvings and depict the different postures of Bharatnatyam.
3. Veeranarayana Temple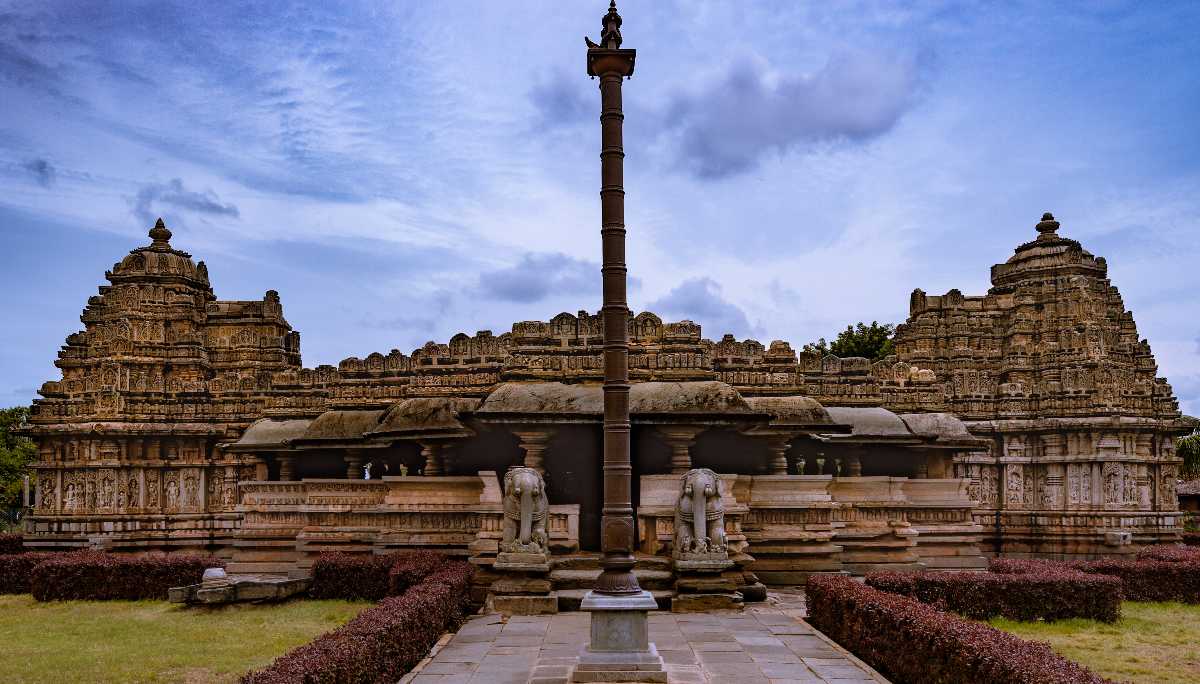 Dedicated to Veeranarayana or Lakshmi Narayana, another name for Vishnu, this Vaishnava temple is famous for its artistic interiors. This trikuta or three-shrined temple was built by King Veera Ballala II of the Hoysala dynasty and depicts the various forms and avatars of Lord Vishnu. The central shrine is a great image of Narayana with four hands, the southern shrine is a big image of Venugopala (Krishna playing the flute), and the northern shrine is a tall image of Yoganarasimha.
4. The Gravity Pillar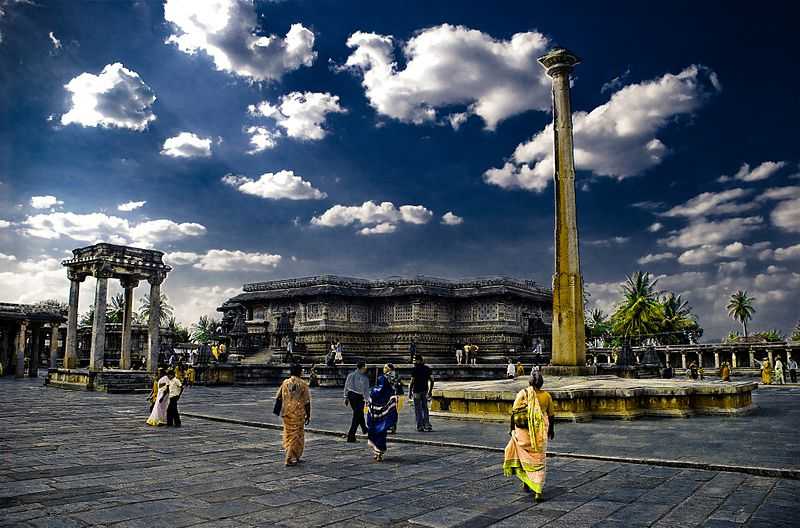 The emergence of the Vijayanagar dynasty has also had its effect on Belur, and especially on the Channakeshava temple. The Gravity Pillar, or more commonly called the Mahasthamba or Kartika Deepotsava Sthamba is a 42 feet tall pillar installed during the reign of King Devaraya in 1414. What makes this granite pillar so unique is the fact that the post stands without a base to it. It is made of a single stone and stands on a stone platform, held there by gravity.
5. Kappe Chennigaraya Temple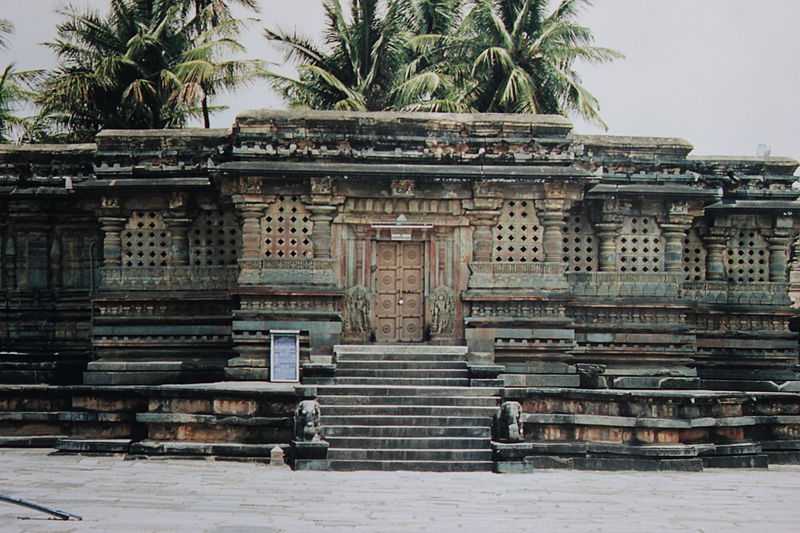 Erected by Shantala Devi during the Hoysala period, this small temple is located in the Veeranarayana Temple complex, to the south of the Channakeshava temple. The interiors of the temple are striking with beautiful sculptures and carvings. Other than this, there are other shrines dedicated to Veeranarayana, Ranganayaki, Bhoodevi, Sridevi and Soumyanayaki situated in the temple premises.
6. Vishnu Samudra
The Big Tank, or in other words, widespread among the locals as Vishnu Samudra, was constructed during the reign of Narasimha Raya. After the Vijayanagar Empire took over, Basappa Nayaka built the north end of the quadrangle and added steps on all the three sides of the tank. The water from this tank is still used in the temple rituals.