The countdown has begun; another one of your friends is taking the plunge, and you're left in charge of making the most important decision. A quintessential event in every groom's life, bachelor parties are a guilt-free legal pass to make the most of your single days. One last epic party with your friends, bachelor parties is a way to unwind and spend quality time with your close peeps. Especially with movies like Zindagi Na Milegi Dobara cranking the whole notion up a notch, you just want to take some time off from all the wedding madness. So relax, open a beer and check out some of
India
's best bachelor party destinations, because it's time to get the party started!
Here is a List of Best Bachelor's Party Destinations in India: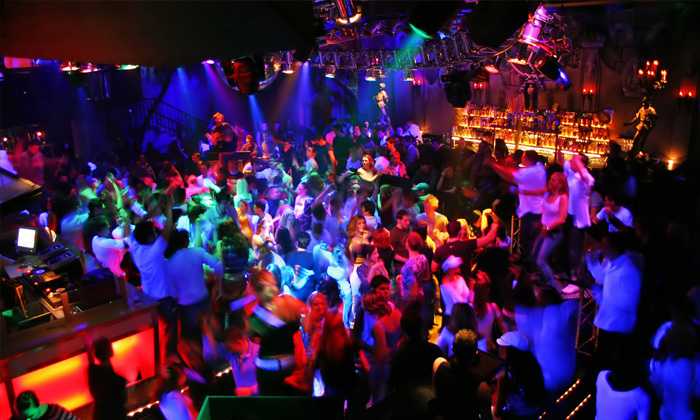 1. Goa: Best Place for a Bachelor Party in India
As cliché as it sounds,
Goa
is a fun and vibrant place to have a bachelor party. Beaches, beer, casinos and extravagant nightclubs, Goa is India's party capital. It is a fun-packed hangout destination for a bachelor party weekend with your squad. So leave your conscience home and buck up for a 'what happens in Goa, stays in Goa' trip! 
Where to stay:
Depending on your budget, you can pick anything from an Air BnB to the lavish Leela. Goa has no shortage of budget hotels or sea-facing villas.
Best time to visit:
October to March are the best months to visit Goa. The weather is pleasant and makes the beaches more accessible even during the day!
Squad Goals:
Weird as it sounds; Goa is not everyone's cup of tea. However, if you are a bunch of party mavericks who are looking for a weekend full of blurry madness, Goa is for you.
What to do:
With plenty of sun, sand, and sea you can unwind on a beach bed as you sip on some quintessential gin and tonic. You can also book a yacht for a private party with the boys as you dance into the night. To recover from the wild nights, you can indulge in a soothing massage and recuperate with some yummy coconut water.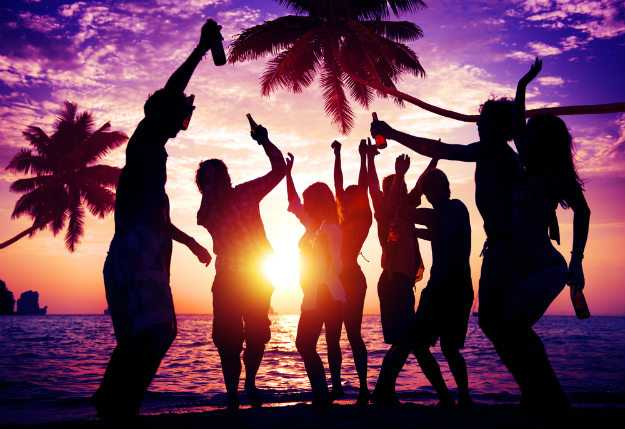 If you like getting high, obviously on nature,
Kasol
is your dream destination. A beautiful and quaint town cradled in the majestic Parvati Valley, Kasol engulfs you with good vibes and plenty of greenery. Kasol isn't the most conventional bachelor party destination, but what better way to celebrate bromance than puffing it up with your boys.  
Where to stay:
A small town like Kasol is best enjoyed in a tent camped right next to the gushing Ganga. And don't underestimate these tents, they have their own toilets and are quite comfortable. However, you can also check into local holiday homes that offer excellent deals all year round.
Best time to visit:
Kasol is alluring throughout the year, but it is best to visit the town during the months of October-June. The weather is serene and makes it easy to explore the nearby villages.
Squad Goals:
An ideal destination for those who are looking to take the high road in life closest to nature. A weekend of peace, green, chocolate pancakes and best friends will pretty much sum up your trip.
What to do:
Kasol may be small, but there are so many activities you can do to appease your adventurous soul. Do the
Kheerganga trek
; eat fresh apples on the way and stop for a scrumptious lunch at the famous Nathan dhaba. Visit
Malana
,
Tosh
or chalaal for some hidden surprises the valley has to offer.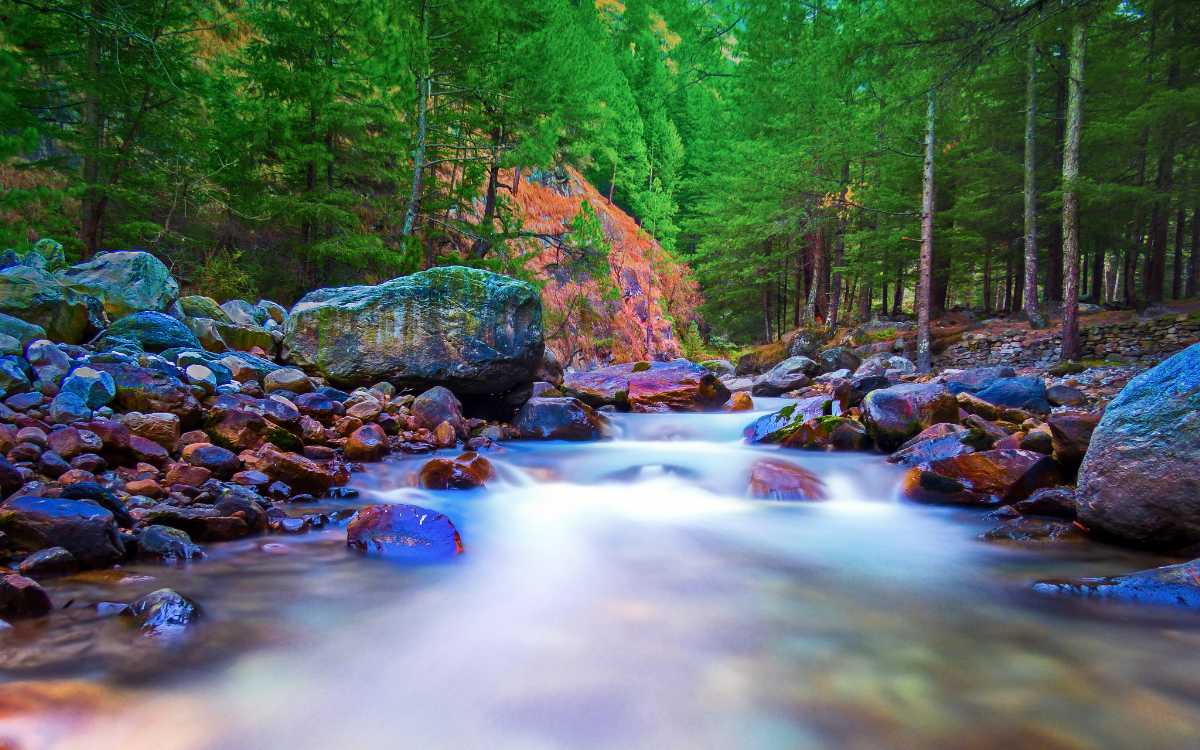 The hidden gem of Uttrakhand,
Rishikesh
is a paradise destination for the adventurous junkies. With never-ending water sports, you can enjoy a thrilling weekend with your boys and unwind later with a drink by the riverbed at night. Tourists have still not exploited this breathtaking destination, which means you can have the best of both worlds! Trekking, river rafting and bungee jumping during the day and a tranquil campfire at night will oomph up your trip. Partying with the boys under the stars! Who doesn't love that?
Where to stay:
Rishikesh has some stunning river facing boutique hotels for tourists that are also easy on your pocket. Plus with your gang coming along you can dutch and get a top-notch room if you make early reservations!
Best time to visit:
Summers are unbearable, and rains make it unfavourable to do any adventure sports. So the best time to visit is March-April and then September-November.
Squad Goals:
Situated in the foothills of the mighty Himalaya and next to the beautiful Ganga River, Rishikesh offers the perfect blend of isolation and adventure. If you and your group are looking for some time off from the back-breaking wedding preparations, this is your dream destination.
What to do:
From white water rafting, bungee jumping, camping, and trekking with the locals, Rishikesh offers some pretty refreshing indulgences.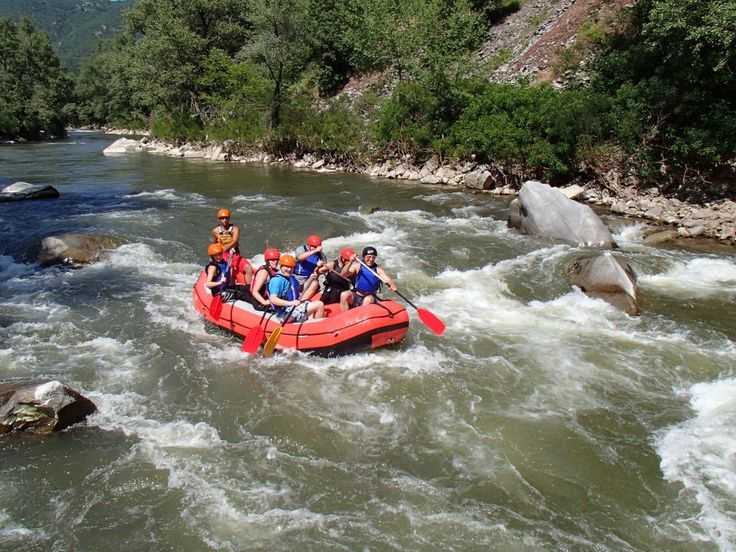 4. Ziro Valley
Concealed far away in the state of
Arunachal Pradesh
,
Ziro
valley is an incredible bachelor party destination. An offbeat location that connects the heart to nature revives your soul and makes you feel alive. Blue skies, rugged mountains, and humble locals transport you to another world. If all this doesn't convince you, the valley also hosts a four-day outdoor music festival, that is a blend of indie, fusion and electronic. Just lie on the grass, eat yummy food and chug mugs of rice beer with your friends.
Where to stay:
Book the Ziro Valley Resort and explore the distinctive culture of North East.
Best time to visit:
October to March is the best months to plan a visit to the valley. The pleasant blue skies make this fertile valley look like a mythical destination. Just don't forget to carry woollens because evenings get pretty are chilly.
Squad goals:
Want to tick off a picturesque little valley nestled within Arunachal's mighty landscape from your bucket list? Then Ziro Valley is your perfect destination.
What to do:
Camp under the night sky, enjoy the beautiful Ziro music festival, sip on some local beer and just unwind with your friends.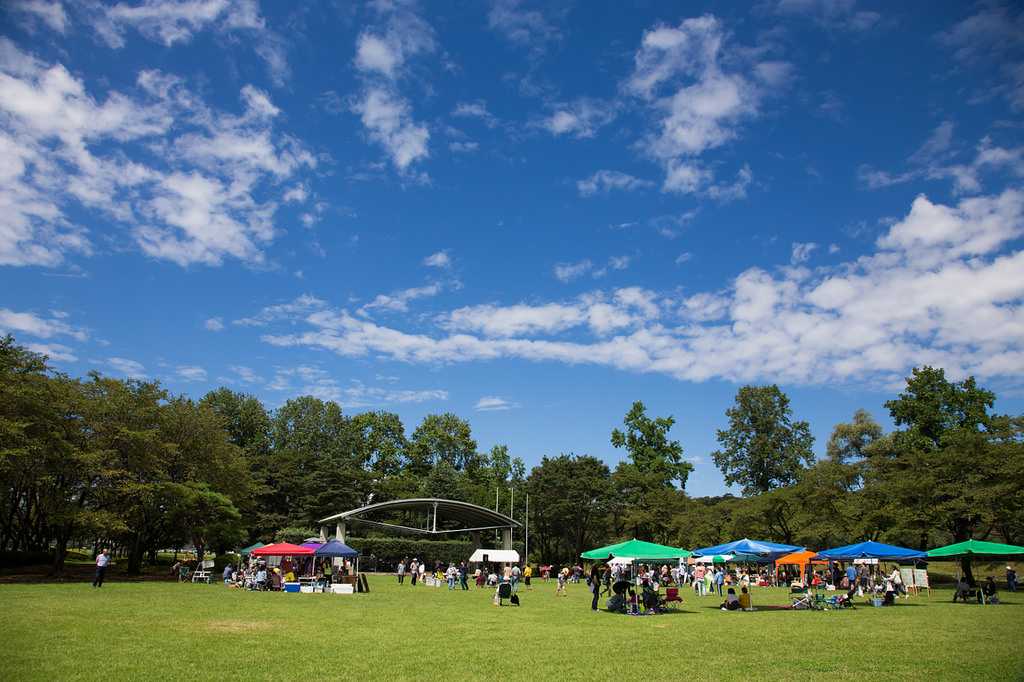 Pondicherry
now known as Puducherry boasts proudly of a culturally rich blend of South Indian civilization and French architecture. This coastal paradise offers a confluence of stunning beaches and appetizing fresh seafood for you to unwind in this serene settlement. However, don't get fooled with the quaint lifestyle and calm surrounding because Pondicherry is a mixed bag of surprises. An ideal bachelor party destination for those looking to juxtapose antiquity and panoramic beauty, away from the cliché globetrotter spots.
Where to stay:
Puducherry caters to the needs of every traveller. You can choose from the extravagant La Villa, French-inspired guest houses or even an affordable homestay. The locals are humble, warm and very welcoming. 
Best time to visit:
This place does not witness any soul-wrenching winter, so it's basically versions of summer all year long. November to February, Pondy has brilliant weather making it easy to walk through the beautiful French colonies, churches, and beaches!
Squad goals:
Puducherry is all about discovering your inner self. If you're caught up with endless dance rehearsals and client meetings, Pondicherry will be a refreshing destination for you.
What to do:
Oh, there is an endless list here! From cycling around the vintage city in the morning to surfing, scuba diving, and parasailing during the day, you can be as bustling as you want. You can also watch theatre, visit
Auroville
and head over to one of the beaches for a late night party with the boys.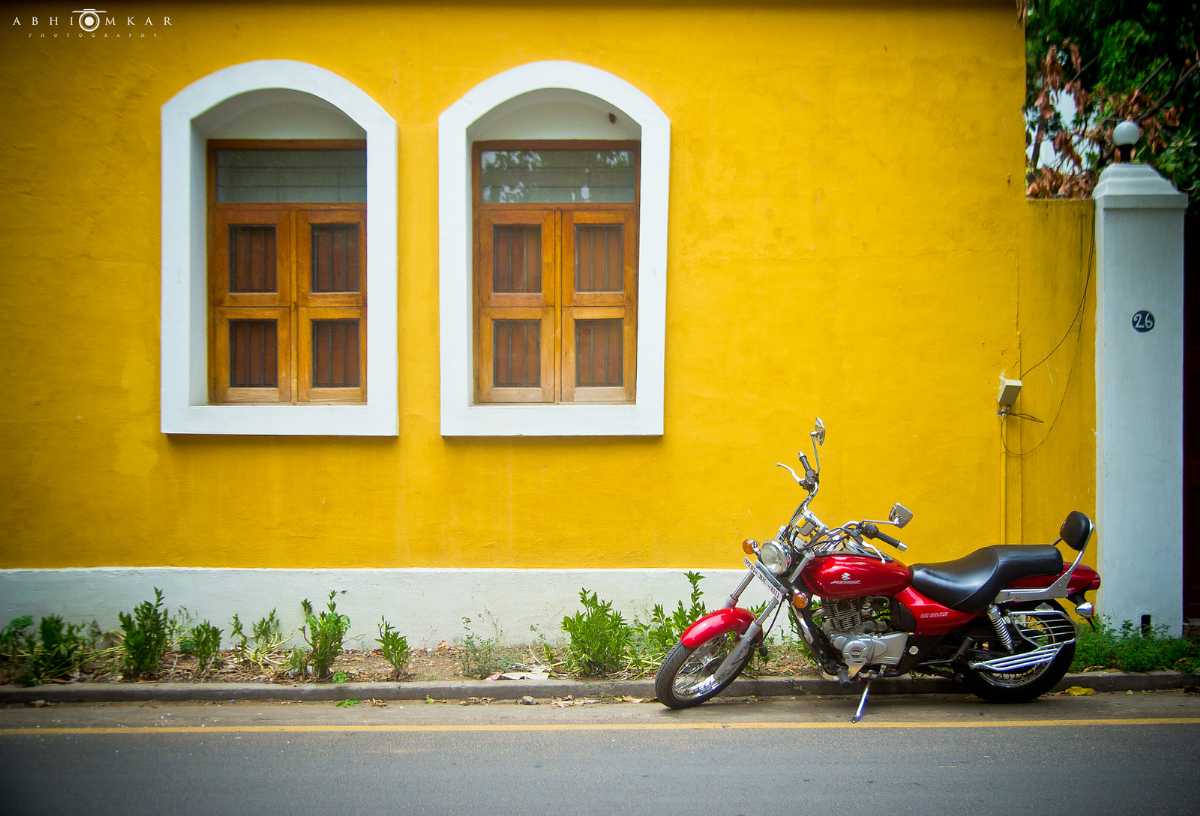 6. Bandhavgarh National Park
Deviating from the ordinary,
Bandhavgarh National Park
is a wild bachelor party destination in India. Trust us when we say wild because you're literally out there. Cradled among the mighty Vindhya hills on one side and lush green forests on the other, Bandhavgarh is located in Umaria district of
Madhya Pradesh
. Brimming with flora, fauna and dramatic landscape, this National Park will leave you spellbound. This virgin destination is perfect to kick start the pre-wedding parties, as you and your buddies have the option to rent a Tree House, overlooking the vast forest. An ideal location for those who don't need a crowd to get the party started!
Where to stay:
If you are visiting Bandhavgarh it goes without saying that you have to see the wilderness. So, the best thing is to chalk out a budget and pick getaway resorts and hotels closest to the National Park. If you're up for shelling the big bucks, stay at the Pench Tiger Reserve or the Mahua
Kothi
by Taj Hotels, for a luxurious vacation. However, if not there are many budget County's and Tree Houses up for grabs if you book early.
Best time to visit:
You can plan a trip anytime between October to June. The park is not functional from July to September due to torrential monsoons. Months from October-June render pleasant weather making it easier to spot novel animals and do better photography.
Squad goals:
Bandhavgarh is not a place where you can go cycling during the day and dancing at night. This bachelor party destination caters to a whole different genre of people. So if you are looking for an offbeat experience, like staying in a tree house, living it up with your peeps under the stars, this should be your go-to spot.
What to do:
You can do book a wildlife safari at the National Park, check out the villages near Bandhavgarh and indulge in some local shopping at Tala village from the artisans there. If you enjoy observing wildlife in their natural habitat, you can book a day for just bird watching or even take the elephant safari. You can bring in the night with your friends under the stars far away from the city life hustle.

7. Andaman and Nicobar Islands
Don't have the time or budget for an international trip, that's okay because India has some stunning destinations yet to be explored. One such place is the Andaman and Nicobar Islands! Perfect for a bachelor party, this destination offers pristine waters, alluring beauty and an indulgent variety of food. After all who does not like to sunbathe on clean beaches, dive into blue waters and enjoy some fried calamari with chilled beer? If you like the sound of this destination, be prepared for this and so much more. Loosen up and get lost in the serene beauty of this Island with your squad as you bring in your bachelor party in style.
Where to stay:
This untouched island of India offers hotels of every budget. You can rent a quaint cottage build in traditional Andamanese style or go for the quintessential resorts that have gorgeous décor and enthralling views. For those with no budget constraints, Andaman also has luxurious cottages and villas that come with complimentary spa and scuba sessions for the guests!
Best time to visit:
Ideally the best time to visit the Island is from November to May. Similar to other beach destinations, Andaman too faces adverse weather conditions in monsoons and peak summer.
Squad goals:
An ideal bachelor party destination for the boys looking to take their party someplace else. If you want beaches but have had too much of Goa, then Andaman is the place to be. Vibrant ambience, local bars, cafes and reasonable rates make kissing your bachelorhood goodbye a whole lot easier.
What to do:
With pristine blue waters engulfing you on all the sides, what do you want to do? Sunbathe on the beach with your boys and beer, or book a yacht and sail into the Bay of Bengal for an exciting sundowner party. You can also indulge in some fun water sports and watch idyllic coral reefs of the sea.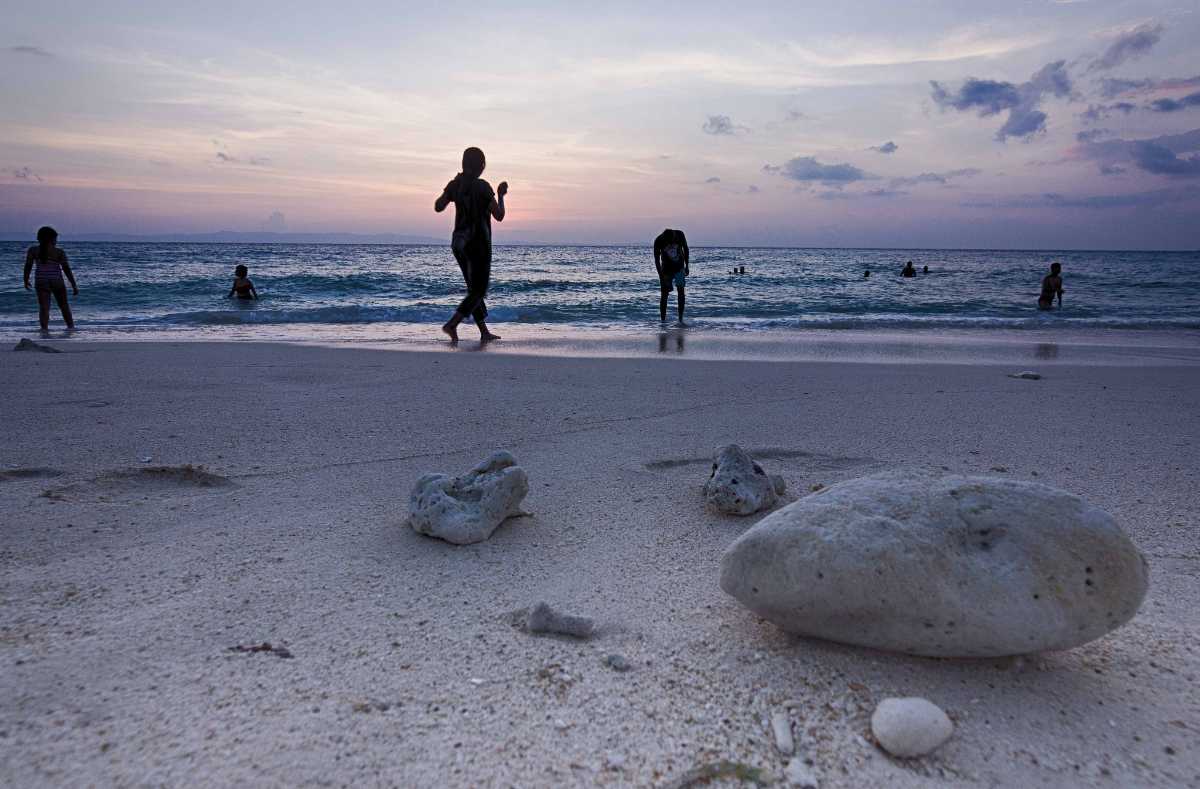 8. Ladakh
Planning a road trip to Ladakh is one of the things you must do in once in your lifetime, and what could be a better occasion than a bachelor party? The road trip and the spectacular views will not let you miss clubbing, so you can leave your worries behind and rent a couple of bikes to head to one of the most amazing destinations in the country. Exploring the daunting terrain and the breathtaking landscapes is sure to give you a lot of enthralling journey tales. The high passes, sheer cliffs, long, empty roads and gorgeous, shimmering lakes invite you to celebrate the bachelor party that you will remember for a lifetime. Ladakh is a fascination because of the peace and purity it adds to the air. From the ever-changing colours of the
Pangong lake
set amidst the blue sky to the natural landmarks like
Magnetic Hill
, Ladakh baffles you with its beauty. There are beautiful valleys to visit with your friends. These valleys, in particular,
Nubra Valley
and
Zanskar Valley
offer a multitude of adventure opportunities which you can do with your friends. To add more rejuvenation and thrill to this bachelor party, you can all go trekking and enjoy some of the best views of Ladakh. You can spend night s sitting by a river, along with your friends and cooking some noodles. Besides, you must try out food in the local dhabas and tapris there. The snow-covered mountains lining the roads are a visual treat, and you can totally feed on it by going cycling. Ladakh is a cyclist's delight. You can all go cycling and chatting on these wonderous roads, stop by some local house and meet some people. Whilst motor-biking is the more popular activity, the pleasure of cycling is simple, yet fulfilling. That's not all. The party is still not over. You can go river rafting with your friends on the Indus River, skiing treks to explore the unknown areas of Ladakh and on a
Yak Safari
to enjoy the pristine beauty of nature and the serene lakes.
Where to stay: 
Ladakh being one of the popular tourist destinations in the country has a lot of hotels, ranging from low to high prices, luxury hotels, dorms, guesthouses and lodges. You can book any of these, depending on the budget.
Best Time to Visit:
May to September is the best time to go for a road trip to Ladakh because the Leh highway opens up in Mid-May. By late April, all lakes melt, unveiling their beautiful inherent colours.
Squad Goals: 
If you and your squad want to try out adventure activities and make memories that only a road trip like this can give you, Ladakh is where you should go for your bachelor party.
What to do: 
Motor-biking expeditions, trekking, river rafting, camel and yak safari, local sightseeing, exploring local cuisine, cycling and skiing are the must-go activities on a Ladakh trip.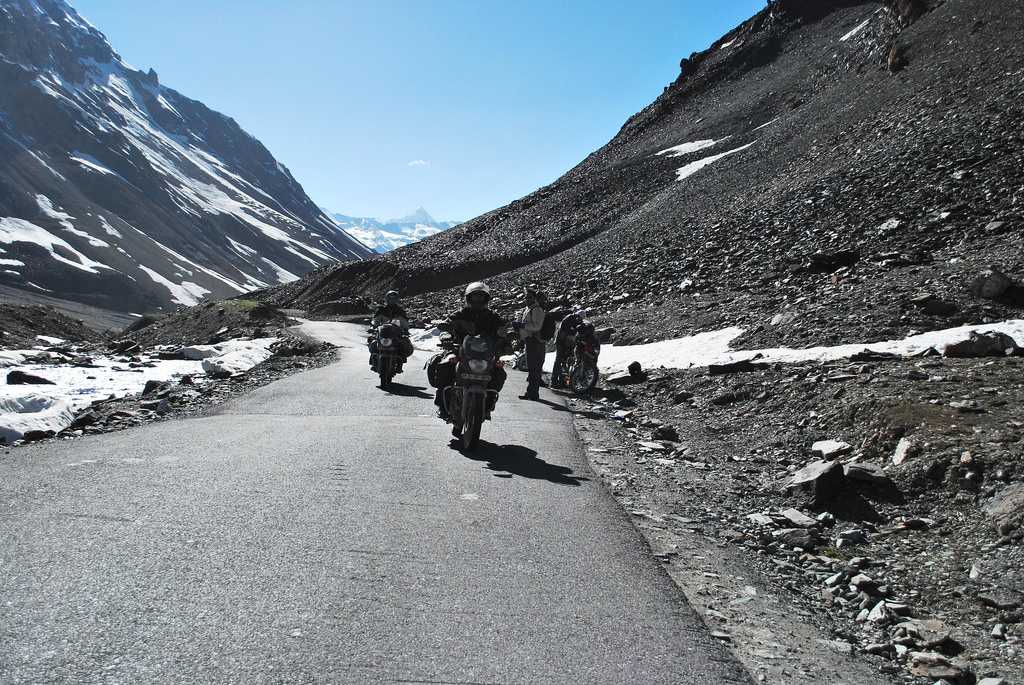 Whenever we think of party destinations in India, the beaches of Goa come into our minds. But, we forget that Southern India has some treasures that are as beautiful as Goa, if not better. Located at an hour north from
Trivandrum
is the pristine
Varkala beach
, which is a must-go if you are planning a beach bachelor party in the south. The picturesque setting of the beach with the long stretch of sand and views extending over the Arabian Sea, lined by coconut palms, quaint shops and beach shacks is a peaceful alternative to the now commercialized
Kovalam
. Known for the dramatic sunsets, you get some unparalleled views for your group picture backdrops. While in the beach, settle with your group in those beach shacks with drinks and watch the uninterrupted view of the sun sinking down the horizon. Varkala has more to offer than just the beaches. You can go for a backwaters tour and enjoy the natural surroundings with your buddies. Varkala is also known for its laid-back nightlife. There are some beach shacks, such as Rock N Roll, that play music till late night and hosts parties. Party hard!
Where to stay:
There are plenty of accommodation options in Varkala, ranging from resorts to rooms in homes, suiting your budget. You can avail great discounts on hotels during the off-season.
Best Time to Visit: 
Winter is the best season to visit Varkala, as the weather remains pleasant and the temperatures don't fall very low. It is the peak season for the tourists.
Squad Goals: 
If your group is not that much into alcohol and want a beach bachelor party, what could be a better option than Varkala? Experience and live the serenity during the day, but do not forget to party at nights.
What to do:
Partying at beach shacks, backwaters tour, walking by the beach, food tour and capturing the sunset views are some of the must-go at Varkala.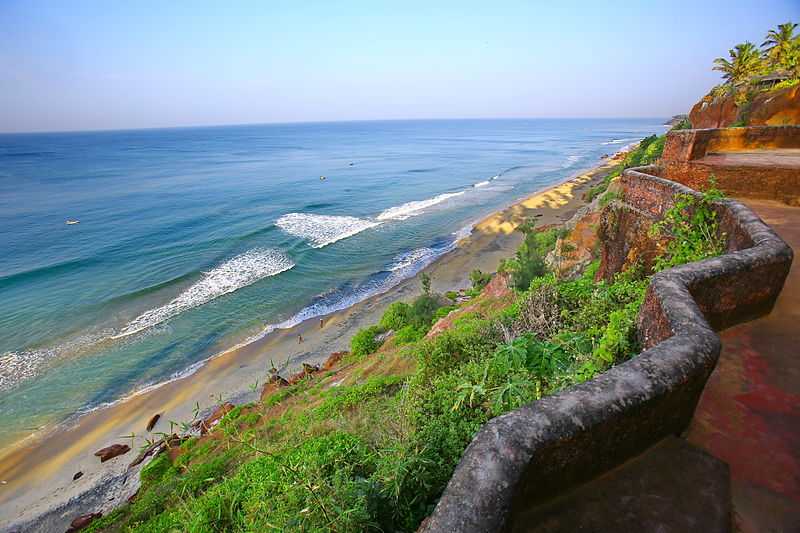 Never underestimate South India for the charm and beauty it adds to our country. If you are planning a bachelor party in South India, the town of Gokarna would have crossed your mind. Known for being a pilgrimage centre, you must be wondering how it is good for arranging a bachelor party. The answer is here. Gokarna has a lot of temples and each of them is beautiful, but sure, these are not the places you can party around. There is another side of Gokarna that you need to explore. Once you visit Gokarna, watch out for the multitude of adventure opportunities. Starting from the beach trek and ending with stargazing, the town has a lot in store to make your trip an amazing one. In Gokarna, the beaches are on the other side of the cliffs and you literally have to trek to reach there. This is where the fun and excitement lies. You can party at any or all of the 5 major beaches in Gokarna, namely,
Gokarna Beach
,
Kudle Beach
,
Om Beach
, Half Moon Beach and
Paradise
Beach. The beaches have small shacks and inns where the group can patty their hearts out. There are lots of water sports for you to get your adrenaline working.
Parasailing
, Kayaking, Snorkeling and Banana boat rides are among the few. For another calming experience, go on a boat ride on these beaches. There are plenty of photo opportunities in Gokarna, both in the beaches and the vibrant town. Also, venture out for a drive with your buddies to many of the unique locations around Gokarna.
Where to stay: 
There are plenty of hotels and resorts in Gokarna and you can book any, depending on your budget.
Best time to Visit: 
Best time to visit Gokarna is from September to April. It starts getting hot and humid from May. Summers are too harsh and not suitable for visiting the beaches.
Squad Goals: 
Gokarna is where you and your buddies can get the best of both worlds - the party and hippie culture as well as the religious and peaceful vibes. An unusual way to arrange a bachelor party, but what good will it be if you did the regulars
What to do: 
Beach trekking, photography, water sports and food tours are a must-do when in Gokarna.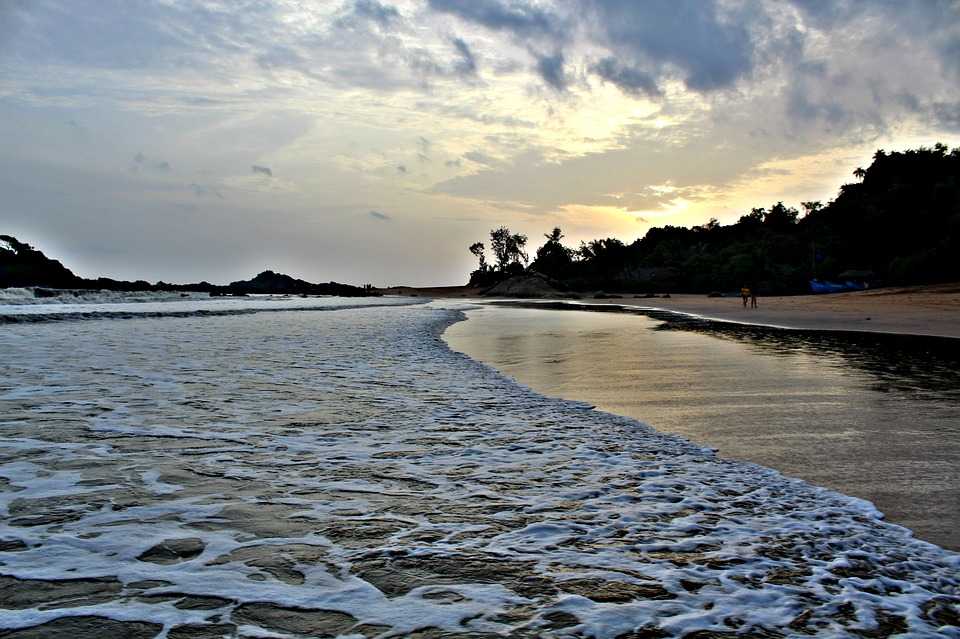 11. Old Manali: One of The Top Bachelor Party Places in India

Geographically speaking, there's only one thing separating Old and New Manali and that thing is River Beas. But once you cross the river, it's a complete change of picture. Old Manali is a totally detached world from New Manali. Here, you find that hippie culture, which makes it a place not for the family, but friends. Suitable for backpackers and hippies, it is just the right place for you to chalk out a bachelor's trip. Some parts of Old Manali look like straight out of a retro movie and once you walk around the secret trails there, you will be invoked by a spiritual energy. The air has the purity and smell of peace, emerging out from the waterfalls. If your group loves walking or trekking, you can go on for tours and discover the intriguing trails and beautiful viewpoints. One of the things you cannot miss out in any kind of party is food. Old Manali has some amazing places to eat not just Indian, but also international cuisines. So, if your buddies crave some lasagna or shakshuka, you are in the right place. If you plan this trip around winter, Manali might welcome you with some snowfall. But where is the adventure and fun? Serving as the base for many treks, Old Manali is where you can start trekking to
Spiti Valley
, Pin Valley and Lahaul Valley. Apart from these treks, you can try paragliding, rafting, zorbing, rappelling and rock climbing. The group will never feel short of energy with these rejuvenating activities. It is recommended to party during the summertime because Old Manali has a party vibe during the summers. From the old school trance to reggae, they have many festivals going on to feed the party bug in you.
Where to stay: 
Go for a hotel, resort, dorm or zostel as per your needs and budget. There are many options to choose from.
Best time to visit: 
Summer is the best time to visit old Manali because then you get the party scene and also the opportunity to enjoy adventure sports like parasailing, rafting and other mountain sports.
Squad goals: 
What could be better than backpacking to a hippie spot, drinking to the trance and pushing your energy with the adventure sports? This is the trip you and your friends are going to brag about in your future party anecdotes.
What to do: 
Mountain sports, paragliding, rafting, partying and food tour are few of the many things you can do in Old Manali.
Bachelor Party Destinations near India
As you are about to embark upon a new journey, you can take a short escape from the wedding chaos and relax with your gang for a couple of days in some of the best party destinations around India. Whether you are an adventure junkie or an alcohol lover or a party animal, there are some great options to make the last hurrah perfect. To list a few,
1.
Bangkok
,
Thailand
2.
Bali
,
Indonesia
3.
Negombo
,
Sri Lanka
4. Ko Pha Ngan, Thailand
5.
Macau
,
China
These are some awesome party destinations that cater to almost all genres of taste. So take your best pick because, in the end, it's about the people whom you create memories with. Now that you are set, and the countdown has begun, get set booking!